Kintamani Tour — Private Tour √  (IDR. 500.000,- net/Car)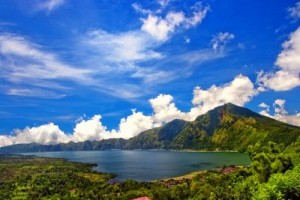 This fullday tour provides a unique overview of Bali's divese culture beginning by visit Celuk village is one of tourist places and destination in Bali, it is popular with the productions of gold and silver , below is the information. Celuk Village is the famous village in Bali as a tourist destination cause of the local residents is very proactive and full of innovation to the gold and silver crafting. Continue to the home talented artists of painting in their traditional and modern style in Batuan and Mas village for the experts of Woodcarving in their own imagination of art. Goa Gajah the ancient 11th century Elephant Cave temple. Goa Gajah is best known for its ancient caves that have a carved stone that are distinctively recognizable as being elephant shaped, located in west side of Bedulu countryside, Blah Batuh Sub district and Gianyar Regency.  The main figure of the carving at the cave entrance is 'boma', a barong face, accompanied with big clapping fingers on its side. On the left end side of the cave is Ganesha statue, believe it as 'the God of knowledge'. Meanwhile on the right end side can be found three 'linggas', that each of them dedicated to the three common God manifestations in Bali, Brahma,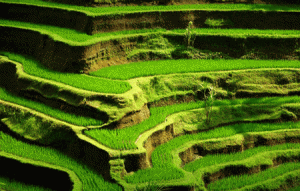 Wisnu, and Siwa.  Tampak Siring a holy spring temple we call 'Tirta Empul Temple'. Tirta Empul is the real name of the temple and it is water springs. But more people prefer calling it Tampaksiring.  The holy spring in the inner courtyard of the Tirta Empul in Tampak Siring is said to have magical curative powers. There are special bathing pools where clear cool water spouts from mossy walls. Legend was that the spring by piercing the ground in search of holy water to revive his dying army. The sacred spring of Tirta Empul is situated here and revered by all Balinese.  Kintamani Volcano for the spectacular view of still active Mount Batur with her beautiful caldera and lake Batur. Lunch will be served at ' Local Resto'. On the way back visit coffee and clove plantation, Tegalalang which offer you, the exciting rice terraces.
IMAGE
KINTAMANI TOUR BREAKDOWN TIME
08:30 : Pick up from your Hotel
09:00 : Visit Celuk Village (traditional Gold and Silver)
10:00 : Visit Mas Village ( Woodcarving)
11:00 : Visit Elephant Cafe (Ancient hindu temple)
12:00 : Visit Tampaksiring (Holy spring temple)
13:30 : Visit Kintamani (Mount and lake Batur)
14:00 : Having Lunch
15:00 : Visit Coffee Plantation
16:30 : Visit Tegalalang (riceterracess)
17:30 : Back to Hotel
19:00 : Arrive at Hotel
Net Price :
Regular :  incd. Ac private car. Driver and Gassoline… Other will be personal account
IDR. 500.000 net/Car (1-6 person)
IDR. 750.000 net/Car (7-12 person)
Inclusive : Incl AC Private Car, Driver, Gasolline, English speaking guide, Lunch, Parkir Toll, Entrance ticket  ..
Other will be personal account
IDR. 575.000 net/person (min 2 person Go)
IDR. 375.000 net/person (min 4 person Go)